Since 2012,
Île Courts Festival
invites, each year, a great independent filmmaker of African or Asian origin to be the patron of the Festival. After the Senegalese director Moussa Touré and Indian director Anurag Kashyap, in 2015 it is the turn of the Nigerian filmmaker
Newton I. Aduaka
to come share with us his vision of cinema.
---
The Masterclass
Location: Lecture Theatre 2 . University of Mauritius
Date: Saturday 10 October 2015 . 10h30>12h30
Language : English
Seats are limited, please reserve in advance
reservations- T : 465 38 26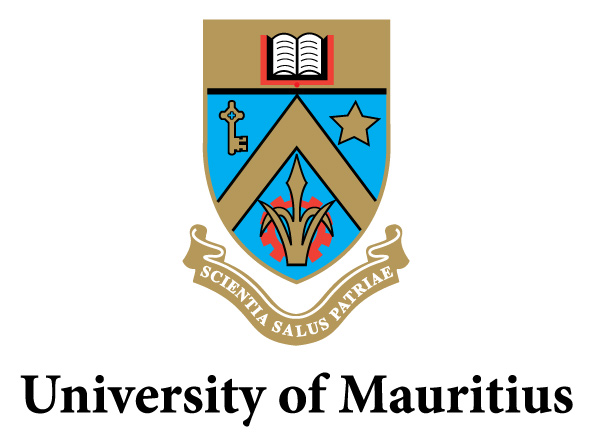 ---
Newton I. Aduaka
Patron of the 8th edition of ïle courts Festival
The masterclass, is an occasion for film professionals and aficionados to revolutionize their own ideas about cinema through a close encounter with a major filmmaker. For the Anglo-Nigerian director and producer Newton I. Aduaka, which the English daily The Independent, has ranked as one of the 50 greatest living African artists, the cinema is, above everything else, a shout to the world, a necessity, an act of transgression. His first transgressive step is, as he explains it, to have turned to independent cinema, one that allows him to have an intimate relationship with his actors as well as complete freedom in the way he directs his films. This way is shaped by his worldview, which makes for a very personal mixture of reality and fiction. During his stay in Mauritius, Newton I. Aduaka offers to share with us, in a warm and open manner, his vision of cinema.

« « My camera is tied to my characters' emotions. It follows their movement. When it finds a sense of clarity and calmness, the camera stops. We all keep ourselves from dealing with reality by staying in motion ».
Born in 1966 in Ogidi, in eastern Nigeria. At the end of the Biafran Civil War in 1970, his family moves to Lagos. In 1985, he flies to England to study engineering but ends up discovering cinema there and getting admitted to the London International Film School, from where he graduates in 1990.
Seven years later, he founds Granite Filmworks, the British branch of Granit Films. The same year, he writes, directs and produces the award-winning short film On The Edge, and this is followed by his first feature-length work, Rage.
In 2001, Rage. is the first completely independent film of British cinema history directed by a black filmmaker to be released on a national scale, and it receives very positive critical feedback. The same year, selected as resident artist of Cannes' Cinéfondation, Newton Aduaka moves to Paris.
Between 2004 and 2010, Global Dialogue solicits four short films from Aduaka to raise awareness about AIDs prevention. These films are translated into numerous languages and used as pedagogical tools throughout the world.
With Ezra in 2007, Newton I. Aduaka wins the Yennega Golden Stallion at the FESPACO, the highest honour for an African filmmaker. The premiere of Ezra is hosted at the international section of the Sundance Festival. The film is also nominated for the Humanitas Prize and given a special screening at the International Film Critics' Week in Cannes. Ezra has been selected in more than a hundred festivals throughout the world and has won more than 20 awards, including 6 major ones and that of the FIPRESCI. It has been named as one of the most peace-promoting films ever made, which has granted it the United Nations Prize for Peace and Tolerance.
In 2007, Aduaka is invited to host a masterclass at Cannes, and in 2008, the Berlin Film Festival asks him, as expert, to come participate in a debate about film aesthetics at the Berlin Talent Campus. He has also sat on multiple juries. In 2008 itself, he is invited to present a TED talk entitled "Africa: The Next Chapter" in Arusha, Tanzania.
One Man's Show, his third feature film, was premiered at the FESPACO in 2013, where it won the critics' award. The American premiere took place at the Mill Valley Festival.
The British daily The Independent has named Aduaka as one of the 50 greatest living African artists. He currently resides in Paris, where he has co-founded the production company Granit Films with Alain Gomis and Valérie Osouf.
Filmography
Feature-Length One Man's Show (2013) Critics Award – 23th Fespaco 2013
Official selection– Mill Valley Film Festival
Selection of the film library of Vancouver.
Official selection – AIM film festival, Edinburgh.
Official selection- African Eye – Cambridge, Cardiff and Bristol.
Official selection – AITP, Amsterdam.
Official selection – FCAT, Cordoba.
Screening in the framework of a retrospective – Manosque Film Meetings.
Screening at the Jeu de Paume in Paris in the framework of the "Transgressors" program.

Ezra (2007) Yennenga Golden Stallion – Fespaco
Grand Jury Prize – 28th Durban Internatioanl Film Festival
Grand Jury Prize (Golden Unicorn) – Amiens International Film Festival
Grand Jury Prize – Balafon Film Festival
Grand Jury Prize (Golden Dhow) – Zanzibar International Film Festival
Grand Jury Prize (Royal Python) – Ouidah International Film Festival
Panascreen Award– Best Director
Fipresci Award– Zanzibar International Film Festival
Arcilla Griot – Best Director – Tarifa Cine Africano Festival
Public's Award for Feature Films – 27th Amiens International Film Festival
Silver Alhambra – Best Director – Cine del Sur Festival, Granada
United Nations Prize for Peace and Tolerance
Children's Rights Award – PLAN
Public's Prize for Feature Films – Festival of African, Asian and Latin American Cinema, Milan
Special Jury Prize– International Kenya Film Festival
Public's Favourite – Lights of Africa Festival, Besançon (France)
Film Students Jury Prize – Lights of Africa Festival, Besançon (France)
INALCO Prize
Humanitas Prize – Nomination
Official selection – International Contest – Sundance Film Festival
Official selection – 46th International Film Critics' Week, Cannes


Rage (2001) Oumarou Ganda Prize for Best First Feature, Fespaco
Best Director, Pan-African Film Festival of Los Angeles
Youth Award- Vues d'Afrique (African Perspectives) Festival, Montréal
Grand OCIC Award, Amiens International Film Festival
Carlton Television UK's Multicultural Achievement Award for Cinema
National release in the UK
DVD release in the UK and France
Broadcast on Arte


Short Films Aïcha (2004) Official selection – 61e Mostra de Venise
Official selection– Toronto International Film Festival
Official selection – Clermont-Ferrand Festival
Official selection – Fespaco
Official selection – Oberhausen Internationale Kurzfilmtage

Sale Nègre (2004) Part of the "Paris La Métisse" collection

Bon Voyage (2004) AIDs Campaign Short – Scenarios from Africa

L'expert (2004) AIDs Campaign Short – Scenarios from Africa

Funeral (2002) Directors' Fortnight– Cannes 2002
Official selection – Rio de Janeiro International Film Festival

On The Edge (1997) Best Short Film- Festival of African, Asian and Latin American Cinema, Milan
Best Short Film – Fespaco 1999
Best Short Film – BFM International Film Festival 2000, London